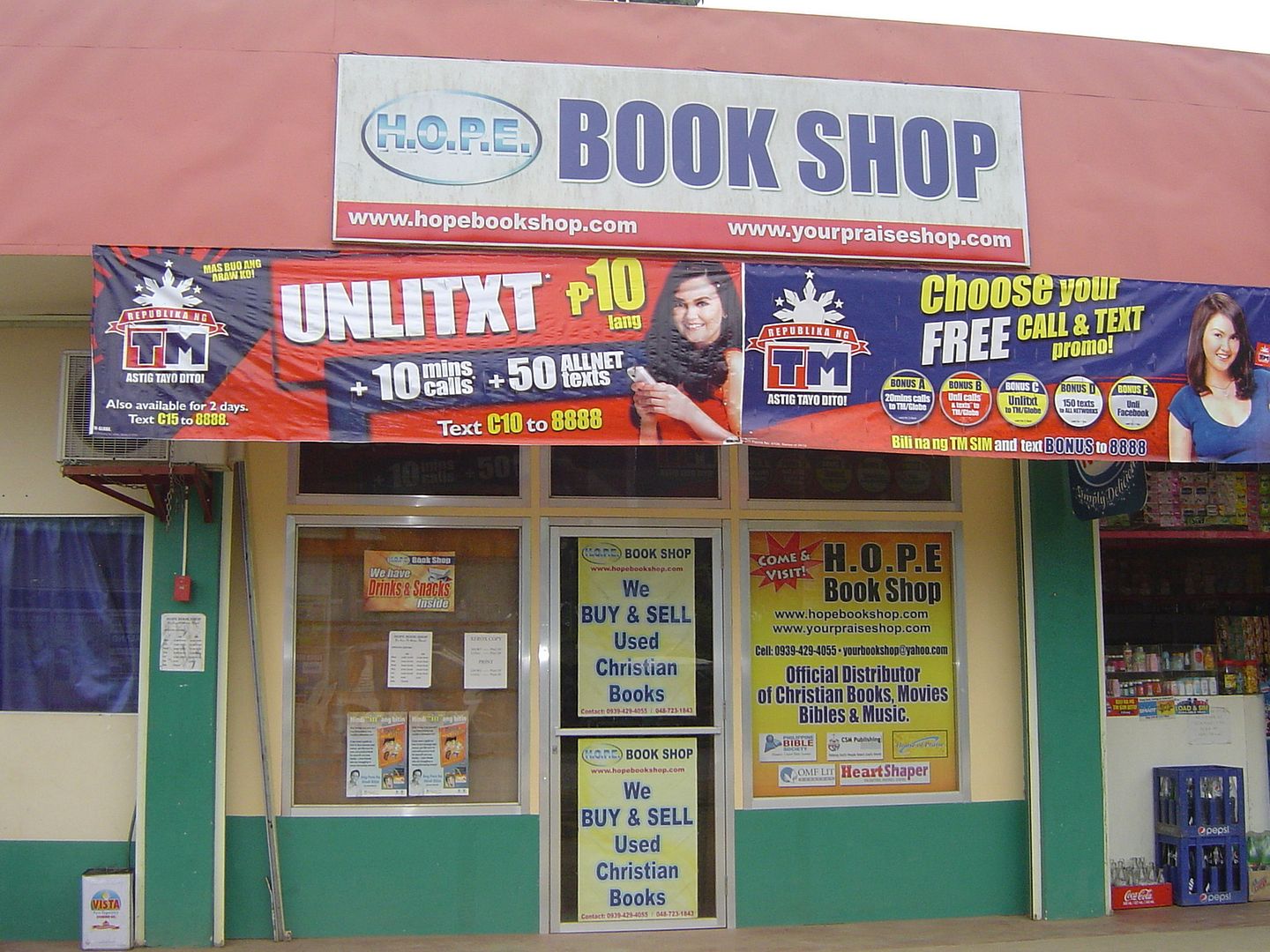 PROJECT
BOOK SHOP

This was our second project. We opened our shop on November 2010. So really still a relative new shop.

Through this shop we provide new and used Christian books, Christian music and Christian movies. Also we started adding other books to our used book section like cooking books, traveling, children books, etc.


Although still a new store God has blessed this project and the shop continues to grow.
Our customers are so happy to finally have some Christian items available here in Puerto. Until now it was very hard to get Christian items.
Interested in buying some items from the shop check out our website: www.hopebookshop.com